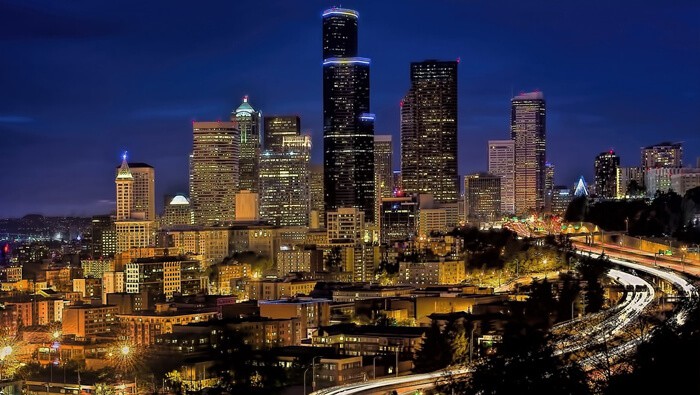 Party Buses Seattle
Common Questions
Here at Party Buses Seattle we know that you have no reason to be an expert when it comes to luxury vehicle rentals, aside from some of our loyal corporate clients, it's something that for most of our customers is an exceedingly rare thing you have occasion to do. Which is why we make sure we have a team of booking specialists who know the process inside and out to guide you through your reservation. They're standing by 24/7 to assist you.
---
1
Can I drink on your vehicles?
Yes, drinking is allowed on all Party Buses Seattle vehicles as long as these two important rules are followed: 1. All passengers must be of legal drinking age for alcohol to be permitted onto one of our vehicles. 2. Absolutely NO open alcohol containers can be taken off of the bus at any time. As long as those rules are followed, you are more than welcome to drink on one of our vehicles.
2
Do you provide alcohol for your passengers?
No, we do not supply alcohol for our passengers. Drinking is permitted aboard our vehicles, but our guests must bring their own beverages. Washington state law prohibits us from providing alcohol to our passengers. You driver will stop at a liquor store at your request.
3
Can I smoke on your vehicles?
No, smoking is not allowed on any of our vehicles. However, there is no limit on how many stops you request of your driver during any given reservation, so any time you or your guests need a smoke break, simply notify your driver.
4
What type of payments do you accept?
We gladly accept all major credit cards as well as cash, especially when it comes to any time overages you may owe to the driver if you choose to extend your trip. All customers must use a valid credit card for their down payment.
5
How much should I tip my driver?
Driver gratuity is actually included in the price of your reservation, so a tip is not necessary. However, if you wish to give your driver a little extra, the amount is totally up to you. They will surely appreciate it. Most customers do indeed give their driver a tip at the end of the journey for their great service.
6
Are there any hidden charges?
No. Every possible charge is fully disclosed in our contract. The only way you might be charged over and above your quote is if you go over your pre-paid time, if your party damages something in our vehicle, or if someone is caught smoking or makes a mess that requires excessive clean up. These charges are fully outlined in our contract, and if you have any questions regarding our policies, contact us at any time, and we'll be very happy to answer your questions or concerns.
7
Is there a limit to the distance we can travel?
You can go anywhere you wish so long as you can return within your time frame. If you know you want to go somewhere that will take more time than our agreement you will want to make sure you discuss this with our booking specialists to make sure that we can accommodate your needs.
8
How much does it cost to rent a vehicle?
We don't post specific vehicle prices online because there are many fluctuating factors that go into the final costs, but the general costs are based on time of the day, time of the week, how long you need the rental, the type of the event, and the areas of travel in miles. An example of fluctuating costs include current fuel and oil market price. Setting a firm price online would mean setting the bar at the highest reasonably foreseeable price point at all times. We would rather pass saving onto our customers whenever possible.
9
Can we bring food on the vehicle?
Absolutely, there are no restrictions on food. Just keep the possibility of excessive clean up and damage fees in mind. The general rule of thumb we suggest is that if you wouldn't trust a toddler with it on your home furniture, it's probably not something you want to bring onto a moving vehicle.
10
What info do I need to make a reservation?
When you call to book a vehicle for your next outing there are a few things we will need to know to be able to reserve it. Namely, the date of service, the time of service, the expected duration of service, pick up location, drop off location and the number of passengers. Some other useful info includes type of event and itinerary.
Any Questions?
---
Our knowledgeable staff of talented booking specialists will be able to answer just about any question you can throw at them. So if you still have some questions that pertain to your journey simply give us a call and our staff will quickly answer them and get you a free quote.
---
Weekday Office Hours:
8:00 am

to

7:00 pm